The village of Potamitissa has been blessed by nature with beautiful images and scents. A special place in the scenery of Potamitissa is held by the tall platan trees, the oriental alders and the elms, as well as by the river 'Ambelikos', which flows most of the entire year.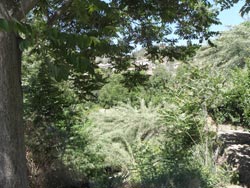 In Potamitissa, one can encounter small fruit gardens with several fruit baring trees such as peach, plum, apple, pear, and apricot trees, as well as some vegetables. However, there are also small extents of land covered with olive trees and vineyards. Both olive cultivation and vine cultivation simply aim at covering the needs of the community's residents. What is worth mentioning is that the residents use the grape juice to produce the traditional wine called 'zivania', as well as other traditional delicacies such as 'soutzoukos' and 'kiofterka'.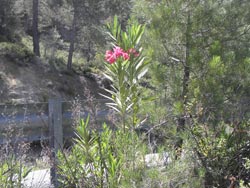 Moreover, Potamitissa is a village where one can find all kinds of the fauna and flora of the Cyprus countryside. It is certain that among the wild beauties of Potamitissa visitors will distinguish the various aromatic plants and the beautiful green pines.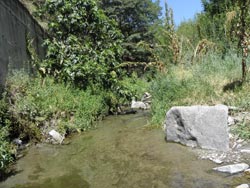 Souces: 
Community Council  
Giorgos Karouzis, Strolling Around Cyprus, Lemesos, City and District, Lefkosia 2001